blog

Back
Let the countdown being! Celebrate the coming of a new year in Surrey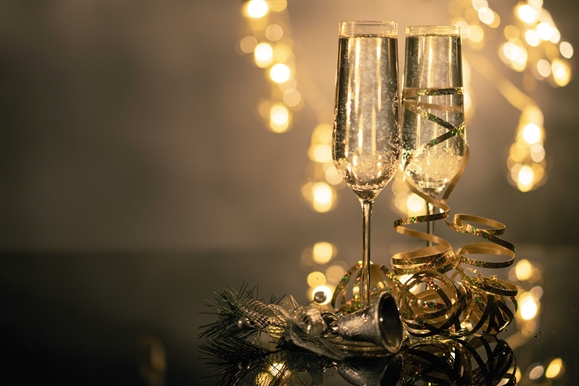 Image by: VisionPic.net

Whether you're sharing resolutions over dinner with family and friends or dressing up to the nines for a confetti-filled countdown, there are lots of different ways to celebrate New Year's Eve. If you're keen to get out and celebrate the end of the 2010s, Surrey's got three exciting events happening on December 31st. Get your sequins and bowties and get ready to raise a toast when the clock strikes midnight!

Bollywood Dhamaka - New Year's Eve 2020 Party in Surrey
Ring in the New Year, Bollywood style, with this lively event featuring hit Bollywood songs, prizes and a gourmet buffet dinner! Experience the vibrant style of the Mumbai cinematic tradition with a live DJ and special performances held throughout the night. This event will be held at the Taj Park Convention Centre, and tickets are available on Eventbrite.

Timeless NYE at The Henry Public House
The Henry Public House is a cozy, rustic tavern housed inside the historic Cloverdale Inn. Their menu features a delicious selection of classic pub fare and craft beer on tap. You can celebrate New Year's here with Timeless NYE, a party that will feature a visual countdown and champagne toasts!

New Year's Dinner at Morgan's Restaurant
If you're looking for something a little more lowkey this New Year's Eve, why not finish off the year by treating yourself to a delicious meal with family and friends? Morgan Creek Golf Course is offering one seating of a delectable five-course dinner on December 31st. The evening's set menu features a mouth-watering series of dishes, including braised short rib and pan-seared Kutera Salmon, all topped off with a champagne and strawberries. This is your chance to eat up before your 2020 diet kicks in! More information and tickets are available on the Morgan Creek Golf Course website.

After a big night out celebrating until the wee hours of the morning, you will most definitely need a convenient and comfortable place to get some shuteye. Comfort Inn and Suites Surrey is located in close proximity to all these exciting New Year's events. We've even got a jacuzzi suite! Explore our accommodation options and book your stay with us today.

Back
Recent Post
Join us for a festive night this weekend for our Sponsor a Family FUN-draiser!
Halloween is just around the corner! As always, there are so many awesome Halloween events and activities to check out in Surrey. Go with friends or bring the whole family along for some spook-tacular fun next month!

Prev Post
Next Post