blog

Back
Things to do while staying in Surrey
Welcome to the Surrey Comfort Inn & Suites in one of the fastest growing, culturally diverse cities in Canada. Surrey is a large, thriving municipality with great sports amenities, a diverse population, hospital, shopping malls, parks, walking trails, stunning beaches, mountain views and expansive farmland. And a great transit system known as Skytrain with Park n' Go to downtown Vancouver with a seabus connection that takes one over the water to North/West Vancouver.
If you like swimming, competitively or just for fun, the Surrey Sport Centre (a state of the art complex) is conveniently located close to the Surrey Comfort Inn. The complex includes a 50m competition swimming pool, competition diving boards, dive tank, leisure pool with a 160 ft. water slide, large hot tub, 3 multi-purpose rooms, fitness studio, a 10,000 sq. ft. weight room and 3 ice arenas. If you are travelling with children, they may never want to leave the Sport Centre!
However short or long your stay is at the conveniently located Comfort Inn, do try to find some time to go outdoors for a walk or a run at Bear Creek Park on 88th Avenue...they also have a playground and water park for children. Another great outdoor trip is walking on the Mud Bay Trail on 48th Ave., which offers a scenic walk and a chance to see shorebirds and waterfowl in a valued bird area. The nature trail is 3 kilometres and takes about 1.5 hours.
The Beyond van Gogh immersive art exhibition showcases the works of Vincent Gogh at the Cloverdale Agriplex in Surrey from Feb. 1- March 5th. An impressive art display. If by chance, you are in Surrey from May19- May 22, check out the Cloverdale Rodeo and Country Fair at the fairgrounds on 176th St. which also has amusement rides, food and games. The event is only about 20 mins away from the hotel.
No matter where we go, we all want to eat and if by chance, you like Indian food, your taste buds will be in for a treat. Surrey specializes in Indian food.....the core of India town for shopping, browsing, eating is between 128th St and around the 80th avenue area. Some well known eateries are My Shanti by Vikram Vi, the well known Indian restaurant owner, Green Indian Cuisine on 88th and The Great Indian Cuisine on Fraser Highway. You could always ask at the front desk for recommendations for Indian food and other types of cuisine.
To help accommodate as many people as possible, the Comfort Inn & Suites is wheelchair accessible with upper floors accessible by elevator and there are facilities for disabled people. There are also non-smoking rooms and the property is a smoke-free property. An important feature for many people travelling these days is travelling with their best buddies, their pets! Pets are allowed on request.

Back
Recent Post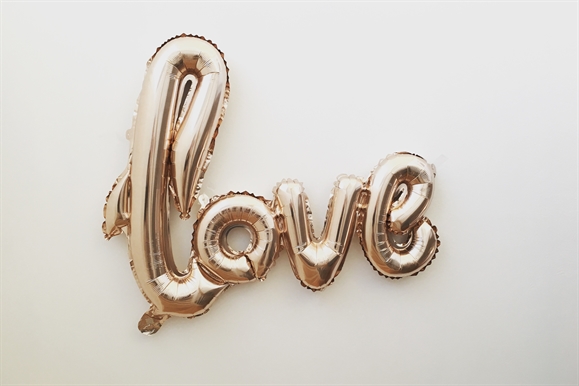 Valentine's Day is almost here, which means it's time to start planning how you're going to spend it.
The holidays are just around the corner, and if you're looking for a way to celebrate, you're in luck. The Lower Mainland has tons of exciting Christmas-themed events and activities taking place this month.
Next Post